Creating a video on Instagram is very easy. Believe me, even a 5 year old child can do this. But for that you need to know about a few things. Then can you also make videos on Instagram very easily.
Instagram It is growing very fast in the present time. Its popularity is also very famous among the people accordingly. Gone are the days when instagram was just a photo sharing app, now videos are being used more in it.
There are more than 1 billion monthly active users in this and they are uploading about 100 million posts daily, according to this it would not be wrong to say that Instagram reels, is one of the most popular social media and marketing platforms right now.
So without delay, let's go so easily how to make instagram video?
How to make video in Instagram?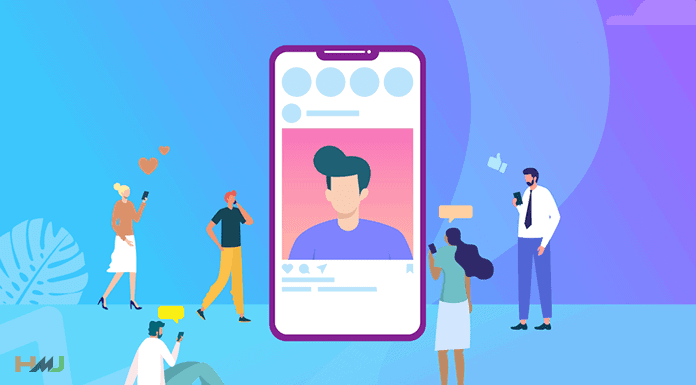 Then let's understand today how you too can make videos on Instagram.
Step 1. Install Instagram on your phone
If you have a new phone then you must have installed Instagram on your phone first. for this you Google PlayStore Or you can use the Apple App Store. On the other hand, if you have already installed then you can follow the further steps.
Step 2. Sign Up on Instagram
If you have just installed the app, then you must not have created an account. In this case, you should sign up on Instagram. Whereas if you have already created an account then you can directly Login can do.
Step 3. Open App to Create Video
Now as you login, Instagram account will be open in front of you. Now you can make a video in it. Information on this subject is given below.
Step 4. Launch Instagram Camera
There are two ways to start the camera. The first is that you use the camera below. icon will appear, click on it and Swipe Left. This will open the camera. The other way is that you will see an icon on the left and a + which will be located on the top left side. You have to click it.
There is also another way in which you have to open the app and swipe to the right or left, this will automatically start Instagram Camera.
Step 5. Start Making Videos
As soon as your phone's camera is opened, there you will get 3 options live, story and reels. In all of these you can create different types of videos. Now you have to choose which type of video you want to make. That is, do you want to make reels video or live or stories video.
Now you can record any video by adding effect according to your choice. They can change their theme. Filters can be used. It is up to you that how creatively you can reach your videos to the people. Keep reading our blog for similar information related to instagram.
Can you post videos on Instagram?
Yes, you can post photos as well as videos on Instagram. In Video you can post 3 different types of videos Reels, Story, Live videos.
What is the length of a video on Instagram?
Videos on Instagram can range in length from 3 to 60 seconds.
How long can you post videos on IGTV?
We can upload videos up to 15 minutes on IGTV.
What did you learn today?
I hope you like this article of mine how to make video on instagram Must have liked it. It has always been my endeavor to provide complete information to the readers about how to make videos in Instagram, so that they can be seen on any other sites or websites. internet There is no need to search in the context of that article.
This will also save their time and they will also get all the information in one place. If you have any doubts about this article or you want that there should be some improvement in it, then you can write low comments for this.
If you liked this article on how to make Instagram videos easily or got to learn something, then please share this post on Social Networks such as FacebookShare on Twitter and other social media sites.